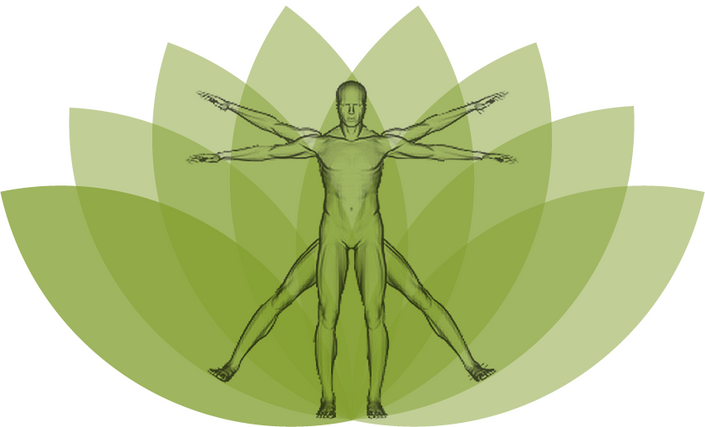 Transform your Life: A Body, Mind, & Emotional/Spiritual Transformation in Just 12 Weeks!
A comprehensive twelve-week HOW TO guide to living your best life
Enroll in Course
What if you could significantly lessen or even end your struggle, your pain, your suffering, your fight with depression, anxiety, or low-self image whether your conflict is in your physical body, your mind, your emotions (spirit), or all three? Do you believe it is possible? What if I told you that fear can become your ally? I want you to understand, in this moment, that the power to change your life and it's outcomes is within you! What is inside of you is greater than anything outside of you. You HAVE the power to move mountains!
Can you answer yes to any of the following questions?:
Do you desire to live and experience your best life possible? Are you feeling trapped by physical and/or mental limitations? Have you tried and failed to experience real changes to your health and wellbeing? Is your life in need of a new direction? Are you experiencing a lack of energy and motivation? Have you become a prisoner to a negative thought pattern? Are external circumstances pulling you down and stressing you out? Are you feeling frustrated with your body weight or struggling with a physical ailment or affliction? Is your job, your relationships, or your lifestyle a source of disappointment or distress? Are you experiencing hopelessness, a lack of real purpose, or struggling with depression or anxiety?
The above questions are but a few examples of the hundreds of frustrations, limitations, and needs we all experience at varying times throughout our lives. For many, suffering with pain, limitations, perceived failures and disappointments, depression, and trauma become chronically debilitating realities that hold them prisoner and suck away their life and hope. Perhaps you can relate. I want to assure you, breaking out of a physical, mental, emotional, or spiritual prison (also known as a strong-hold) is absolutely possible for everyone simply by learning how to make effective and lasting changes. And, it all begins with something incredibly simple and something every one of us CAN do right now. That simple something is making a decision. Transforming your life is possible when you first make the decision to say YES to the opportunity to create the real changes you need and desire. Once you have made that imperative decision to say yes to yourself, make the resolve to do what it takes to manifest those results. This course is a holistic journey to making and experiencing real change in your lifestyle, physical body, mindset and thought patterns, and emotional (or spiritual) direction.
Now don't get me wrong. I don't deny the existence of very real physical, mental, and emotional debilitation as well as outside circumstances and conditions that are stressfully demanding and often a source of undeniable pain and suffering. After all, …
We are all living in a hurting and broken world that can often appear to be in an unstoppable downward spiral; a downward spiral conceivably caused by the deadly decisions daily made by mankind. Every day the media warns us about another danger to our health and wellbeing. We are reminded regularly that our planet is being decimated by industrial farming practices and the creation of genetically engineered food. Meanwhile, we are told that technology and industry is rapidly polluting our planet, our homes, our bodies and minds. Our modern western medical practices seem to be failing our sick and ailing; in fact, our medical system here in the United States rose to the number one causation of death. And who among us is not familiar with the pressing fact that our air is polluted, our water is polluted, our soil is polluted and depleted, and our food supply is polluted and contaminated by and with deadly chemicals? Chronic illnesses are increasingly on the rise and almost every family is now personally touched by cancer. Should we then wonder why so many of us are sick, falling into depression, feeling hopelessness washing over us, and/or struggling with mental illness? Emotionally and spiritually, too many precious people are losing or have lost all hope. But I am here to assure you that there is hope, there is a path to healing* your life and our world and it begins in this moment. It begins with a decision to say YES to taking proactive steps.
What will you decide?
I am offering you the tools you need to transform your entire life.* I have created this program because I believe there is a great need to offer hope by forging the pathway to healing and freedom from the dangers, pain, fear, worry, loss of faith, and illnesses too many of us are facing. I work personally with many clients and I am so privileged to watch lives transforming right before my eyes. I cannot express the joy it brings to me and to the beautiful people who come to me for guidance, remedy, correction, and mentoring. I clearly see the great need to extend my program to the world. I am personally, in this moment, offering to you hope and the encouragement that you absolutely CAN transform your life. Life is a journey, but if you are not enjoying the journey, you are missing out on life entirely.
I would be honored to guide and mentor you along this exciting journey that you will experience within this course. I have made the curriculum as convenient and user-friendly as possible while also giving it a richness and depth that will answer critical questions that may arise within you as you journey along. Additionally, I am offering to become your personal mentor. Keep in mind, this course is an investment into yourself and your life. You will need to put in the time and effort necessary to produce change and transformation. I want to hold you accountable because I do not wish to see anyone choose failure. Failure, you see, is nothing more than the decision to stop moving forward. You cannot fail if you resolve to move ahead, and I wish to be there along the way of your transforming life.
Even more, do you also want to be a world changer who brings hope to a thirsting world? Be a world changer with us! Change the world by starting with the most important person...YOU. Transform your life, then pay it forward. The tools that you will acquire during this journey are invaluable, reliable, and proven tools you can give to others. Help me to make a difference in the world. Join me by enrolling now in the beginning of the best years of your life...then resolve to share your journey with your personal world and beyond.

Experience the absolute best your life can be starting today, right now in this moment. Make the decision to say YES to the opportunity to invest in yourself. Experience freedom...physical freedom, mental freedom, and emotional freedom. This course offers you a permanent solution to changing your life. Affordable, effective, reliable, repeatable, PROVEN, scientific material at your disposal. You will never see your life or the world the same again. Be empowered, be enlightened, be restored, be renewed! Act now. Never look back! The best part of your life starts NOW.

*This e-course is NOT a substitute for medical care, mental counseling, or spiritual direction from licensed professionals, but is meant to be a supplement to professional care for self-help purposes only.
BONUS MATERIAL!
Included in your Transformation course material is Wellness for Life's exercise library. You will receive our extensive HOW-TO exercise guide that explains, in detail, how to perform various resistance training exercises the CORRECT way. Being in the professional fitness field for decades has honed, refined, and shaped our knowledge and experience to allow us to determine the safest and most effective techniques to performing exercises. Also included are sample fitness programs and a muscular system diagram chart for you to refer to (and impress your family and friends with your Latin!).
Your Instructor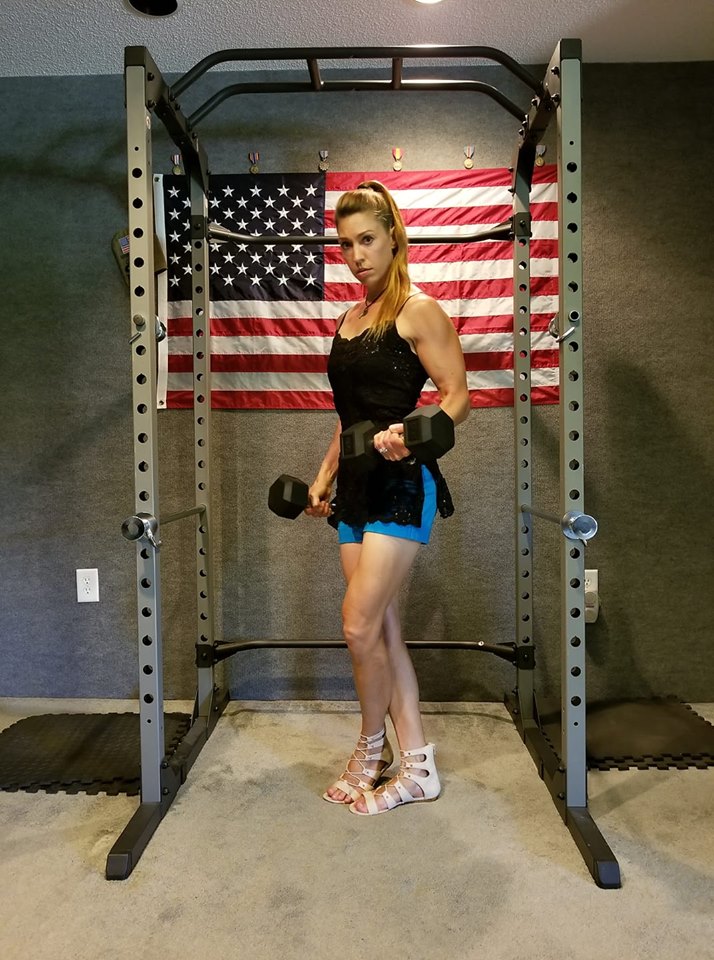 Kimberly Styn Lloyd, PhD, BCHHP, CNHP, CHNP, is a Board Certified Practitioner, Fitness Trainer, Life Coach, and Canine Nutrition consultant. Kimberly holds a Doctor of Philosophy (PhD) in Naturorthopathy & Orthomolecular (Holistic) Nutrition and has been professionally certified as a Natural Health Practitioner (CNHP) and a Holistic Nutrition Practitioner (CHNP). Kimberly is a board certified Holistic Health Practitioner (BCHHP) through the American Association of Drugless Practitioners (AADP) as well as an active member abiding by the code of ethics. Kimberly holds a Master of Divinity (MDiv) which assists her with encouraging and counseling clients in breaking health-harming habits via Behavioral and Habit Restructuring counseling. Kimberly is a Certified Fitness Trainer (CFT) through International Sports Sciences Association (ISSA). She obtained her very first diploma in fitness and nutrition back in 1995 from the Professional Career Development Institute and has worked as a professional fitness trainer since 1993. Kimberly is an ongoing student of Mary Morrissey & Bob Proctor having taken the highly coveted DreamBuilder® Program through Life Mastery Institute. She is also a canine nutrition specialist.
Kimberly is a mom to three young-men and is a veteran homeschool mom of fourteen years. She is a strong supporter of hospital-free, natural childbirth and breastfeeding having birthed her sons in her home. Kimberly is also a strong voice against vaccinations. She is a guardian to six dogs, all of whom eat a species-appropriate raw diet (BARF). Kimberly uses several of her dogs for animal-assisted therapy.
Course Curriculum
Introduction: Welcome!
Available in days
days after you enroll
Week 1
Available in days
days after you enroll
Frequently Asked Questions
When does the course start and finish?
The course starts now and never ends! It is a completely self-paced online course - you decide when you start and when you finish.
How long do I have access to the course?
How does lifetime access sound? After enrolling, you have unlimited access to this course for as long as you like - across any and all devices you own.
What if I am unhappy with the course?
We would never want you to be unhappy! If you are unsatisfied with your purchase, contact us in the first 30 days and we will give you a full refund.